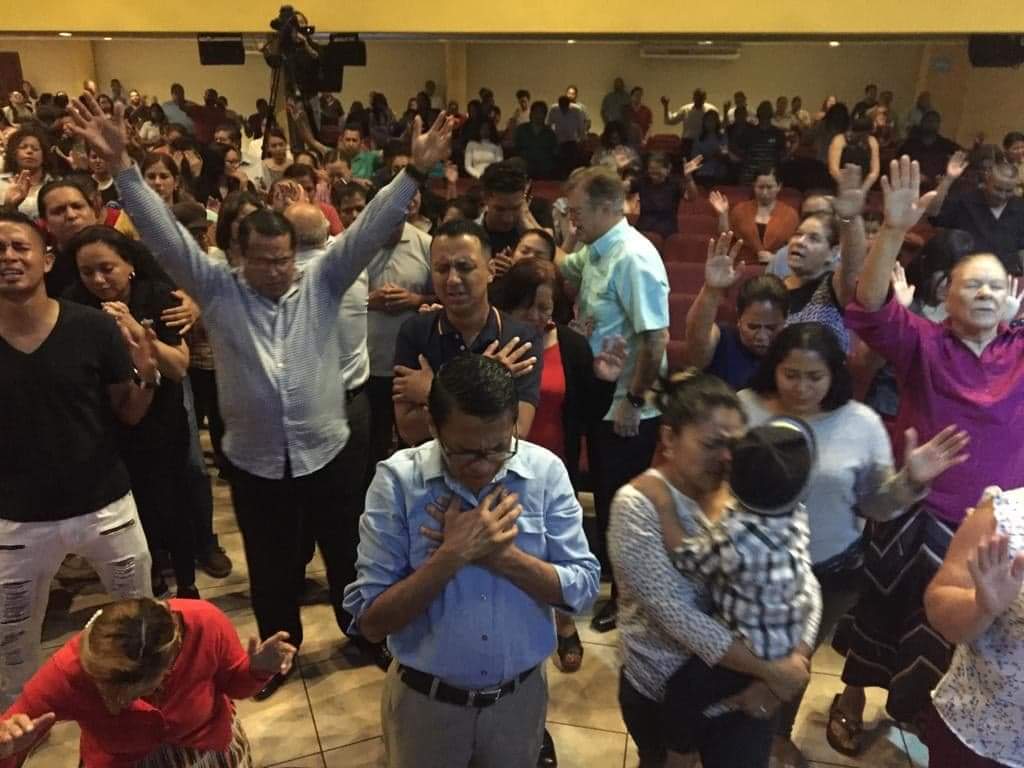 Mike and MonaRé Shields
International Ministries to Latin America
          November 2021                                                                                                       
Dear friends,
On August 9, our family said farewell to MonaRe' s father, Dr. Monroe Grams.  We met with family, friends, and Wisconsin District officials at Spencer Lake Cemetery in Waupaca surrounded by towering trees and lush fields. It was a beautiful service for a great missionary leader of the 20th Century.    
Monroe worked with some of the most capable men and women in the Spanish-speaking world. They developed a traveling team of expert missionaries and nationals to teach in every nation of Latin America with advanced, innovative training for a new generation of Spirit-filled church leaders.
Today, MonaRé and I are the Directors of ISUM, or the Latin America Institute for Advanced Ministerial Enrichment. Until March 2020, we travelled country to country to participate in seminars. Thousands of pastors, national missionaries, evangelists, Bible School directors, teachers and local church leaders have studied. To date, ISUM has prepared nearly 9,000 students from 18 countries. 
Then…the pandemic. The countries of Latin America went into severe lockdowns and national quarantines. Most churches were closed or severely limited with in-person services. It's been a difficult and dark time. But so many of you have stood with us in the challenge! In the height of the crisis, we moved resources and funds to many people in broken situations. Your offerings and prayers have "stood in the gap" to bring hope in moments of heartbreak. 
During this time, we've gone virtual to assist, advise, mentor, and resource many. The new church plant in Burgos, Spain is holding services in the new building…thanks to people like you! This week a property purchase was finalized in the Chiapas Region of Mexico! We've connected two important churches in Argentina with resources from Oak Creek Assembly in Wisconsin for breakthrough, miracle answers! The Panama Resource & Training Center is finished! Many students have received scholarships to continue their ministerial preparation. We've purchased equipment, instruments, motorbikes, and helped with thousands of dollars for COVID and disaster relief in diverse places. 
Today, countries are re-opening. National leaders and pastors are reporting a return to near normal operations. Excitement is building across the entire region. We're amazed at the resilience and momentum to gain back and grow beyond what was previously known. We're hoping to minister in Mexico, Argentina, Paraguay, Chile and Colombia in the next four months. Pray for us!
You make the difference! Your missions giving empowers us to act as your hands and feet for others. We've determined to bring a Message of Hope through Christ who strengthens us. Thank you on behalf of those who have nothing to give back but their love and appreciation.
Mike & MonaRé Shields     320 S. Flamingo Road   Suite 360   Pembroke Pines, FL   33027   
Phone: 651-329-3376     E-mail: GoYe777@gmail.com