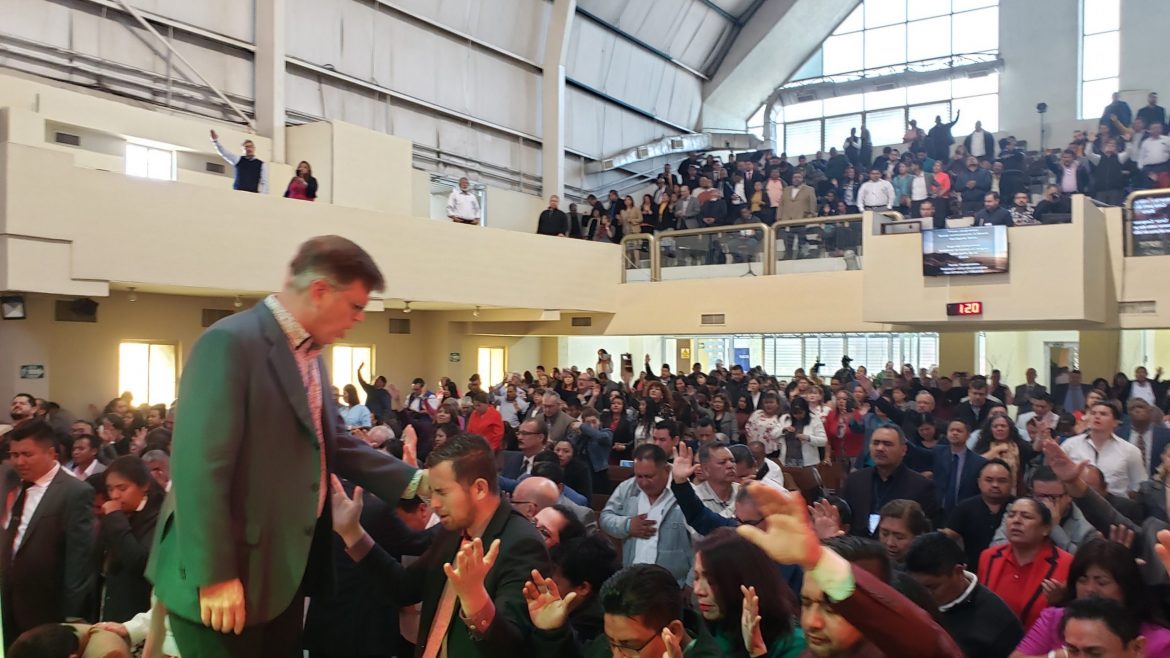 "I felt empowered, bold, rebellious. No one would tell me what to do with my body!" 
Ana Llely trembled as she told about her first abortion at 16.  Sexually abused by a neighbor starting at 7 years old, she was the object of his terror until she became old enough to confront him and defend herself.  Although from a Christian family, Ana rejected their faith. She lived with deep-rooted bitterness against God and her family.  
By 17 Ana had left home and became involved in a relationship with a young man in the university. Beginning her studies, their lives spiraled into a hole of drunkenness, immorality, self-hatred and multiple pregnancies.  
"We can't have a baby now," he said. "It will ruin our careers. Get rid of it."  
Ana's voice trembled.  She gritted her teeth at times as she shared her gripping testimony to our ISUM group of 65 pastors and Christian leaders here in Monterrey, Mexico.  
Abortion after abortion, a life of abuse, and the onset of tremendous guilt brought Ana to hate the young man who was her partner. His rejection of marriage or a family, a normal home, healthy and happy children embittered Ana. I couldn't help but be profoundly moved that her story is reflected in the lives of many, many people throughout Latin America. 
BUT GOD! 
In her misery and suicidal state, Ana called out to the Lord. She returned to her church and slowly opened her heart to the conviction of the Holy Spirit. As she found grace and redemption, the guilt of her abortions and the scars of her past were eclipsed by the love of God. That young man she was with saw the change.  He too began to experience a transformation. They made public commitments to Christ They got married! The wondrous, miraculous love of God overwhelmed their lives. 
Today, Ana is the pastor of her own church! She and her husband work together and have three beautiful children under 10 years old. She is a first-year student here in ISUM Monterrey.  Her powerful testimony has impacted this group of pastors and leaders with a deep awareness of the power of redemption in the lives of broken people in search of an answer through Jesus. 
How can we ever thank you for your support, your prayers, and your ongoing commitment to training precious people like Ana? There are many testimonies of people like Ana who have come to ISUM for training, inspiration, and personal development. This is a ministry that gives people like Ana the tools to use their testimonies and talents in an effective, powerful way to reach this generation. 
On behalf of people who have nothing to give back but love and appreciation…thank you.
Mike Shields 
Director, ISUM International

  Mike & MonaRe Shields320 S. Flamingo Road   Suite 360   Pembroke Pines, FL  33027   GoYe777@gmail.com