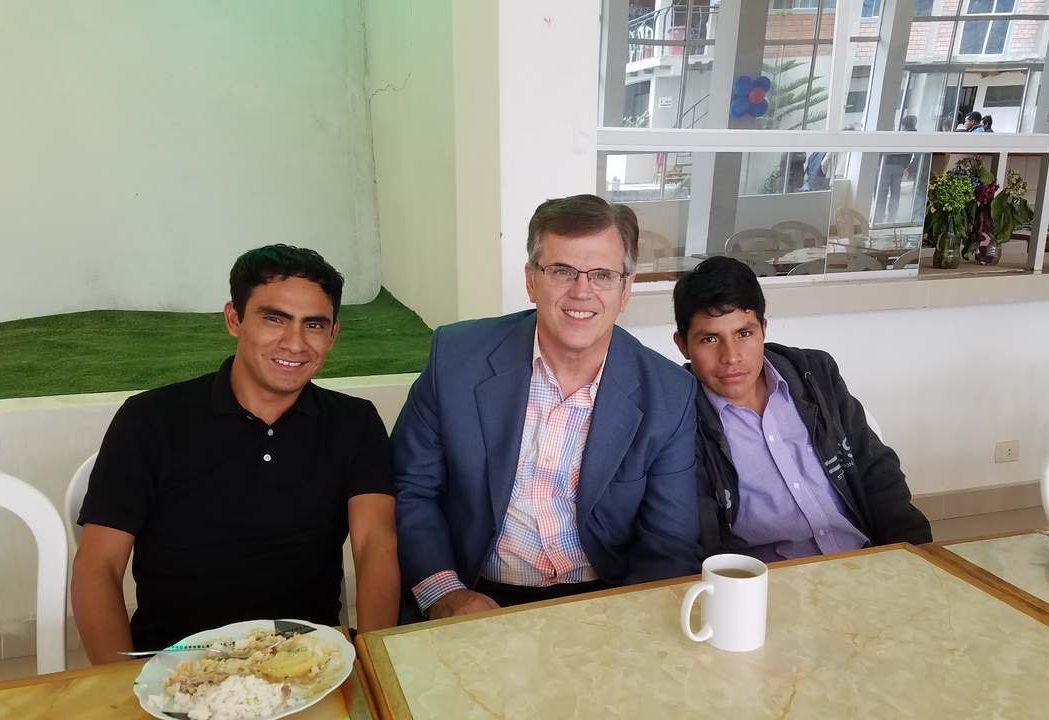 "My room gets up to 118° and then I can't breathe."
Gustavo described his home as he sat next to me during lunch in our Huanuco, Peru advanced leadership seminar in late August. Thin but muscular, there was a fire in his eyes that still penetrates my heart.
Gustavo lives a two day walk through the mountain passes beyond the city of Ayacucho. After sharing with local leadership his burden for the mining towns, his small home church assigned him to be the first missionary to that remote, godless area.  Now two years later he has twenty committed believers and a discipleship ministry in two homes.  He lives in a hot adobe shed with a thin metal roof behind a humble family in his community. He has no running water or electricity. He has a study Bible, a few books, a bed, a hanging pipe closet. But it's home.
My heart ached for this 24-year-old single young man who came for a month of advanced ministerial studies that I'd come to teach.
"Gustavo, why don't you go somewhere else? Isn't there a town or village with more resources where you could live with some dignity?"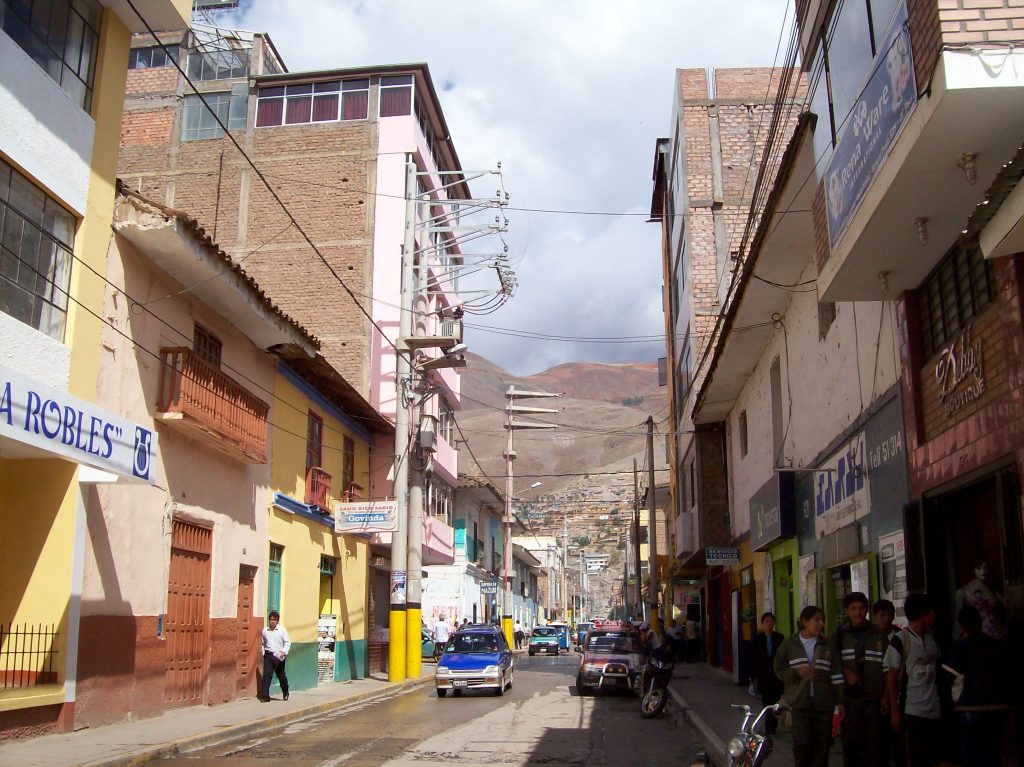 We took another spoonful of our chicken claw soup in silence. (Did you get that? Chicken claw soup!) (Thanks for your prayers…)
"Brother Mike, there are better places. But I love the people. God's called me. I don't want to leave."
I had a lump in my throat that wasn't caused by the soup.
And 23-year-old Epifanio? He lives up the side of a mountain in a village of 50 people. And he has 35 of them in his church! "Would it help if I got you a bike, Epi?" "No, the paths are too uneven." "How about a small sound system for your church?" I asked. "No, we don't have electricity." "Epi, I see you don't have a cell phone." "I was held up a couple of weeks ago and the robbers took it from me." That afternoon we went to downtown Huanuco and bought Epi a cool little cell phone to replace one that had been stolen at knife point a few weeks earlier.
So, Epi preaches three times a week as pastor of the church. He teaches adult discipleship classes twice a week. He does children's ministry on Saturday's afternoons. And yep, you guessed it: he's youth pastor for 8 teenagers.  Epi is a handsome, slight in stature single guy who has given his all for the Cause of Christ on the side of a mountain overlooking a highland city in Peru. God is using this young man to minister to forgotten, abandoned and irrelevant people because "God so loved the world."
. . . . . . . . . . . . . . . . . . . . . . . . . . . . . . . . . . . . . . . . . . . . . . . . . . . . . . . . . . . . . . . . . . . . .
Wilmer's story was even more compelling. "My father pastored a church not far from here."
"The Shining Path guerillas kidnapped him because he wouldn't encourage his church people to turn against the government. After a few months they realized he wouldn't give up his faith to join them. So, they killed him."
"I'd taken over the church by that time, so the terrorists came and kidnapped me. For a year and a half they threatened me, half-starved me, mistreated me, then put me on a mock trial in one of the towns they controlled.  But my church was fasting and praying. Miraculously, my captors were gripped by alarm when they decided to execute me and the gun misfired twice in a row! Highly superstitious, they shook in fear and told me to go home."
Since then the guerrilla movement has been defeated. Wilmer's church grew even bigger. And one of his father's killers came to ask forgiveness.  He's a born-again believer in that church!
In every country, every city, in every individual there are amazing stories of perseverance, self-denial and great sacrifice.
We are humbled to facilitate so many precious people with supplies, equipment, scholarship funds for those who desire to better their ministry skills, and offerings that provide encouragement in hopeless places.  And it's because people like you determine to make a transformational difference in the lives of people who live in anonymity.
But we have "his very great and precious promises…" (2 Peter 1:4). Thanks for your prayers, e-mails, calls and text messages as Hurricane Irma approached Florida. Your love and concern helped us. After a few days of clean up and getting services restored, we have been spared the pain and despair others are facing in many places. We are truly grateful.
"…I will take refuge in the shadow of your wings until the disaster has passed. I cry out to God Most High, to God, who fulfills his purposes for me." (Psalm 57:1b-2)
Hope.   Future.   Fulfillment.   Purpose.
Thanks for being catalysts to bring Light and Life to this generation.